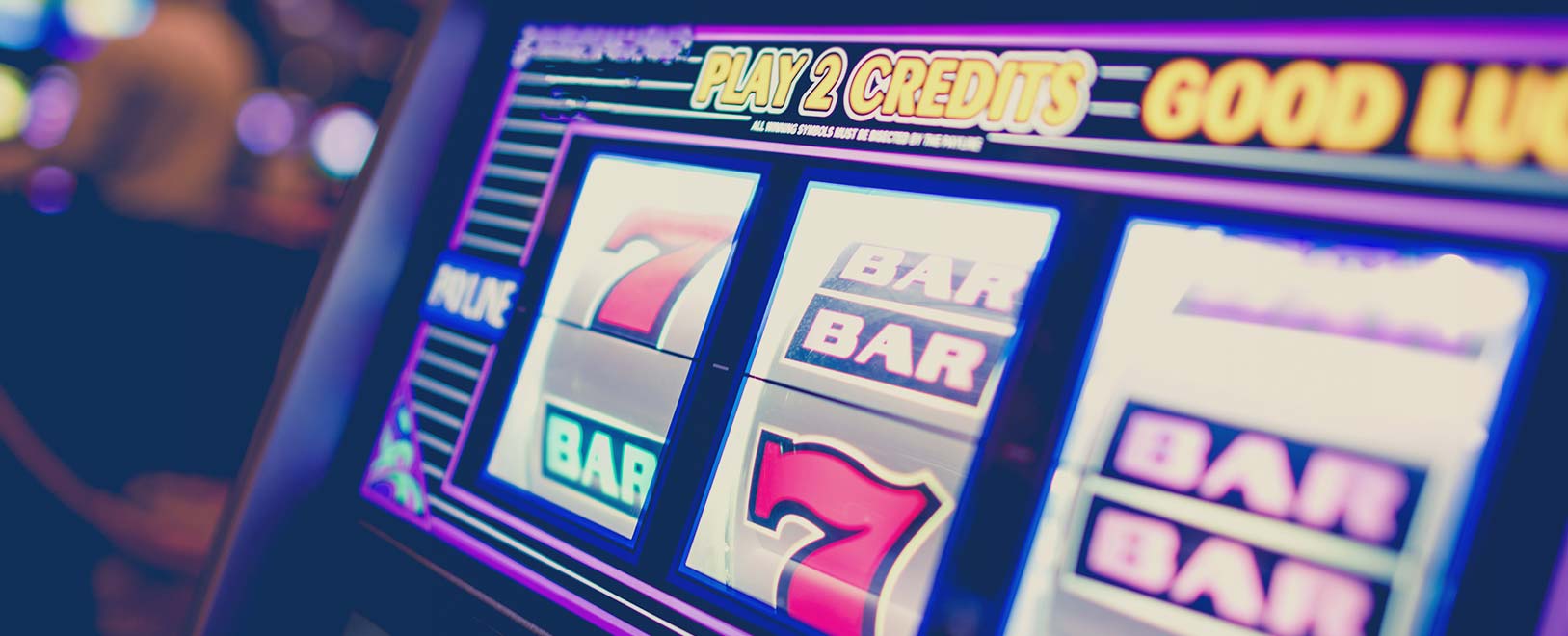 Nowadays it seems like every slot includes the "Bet Max" button. This function affects the number of coins bet and the number of paylines activated, ensuring you're wagering the most coins possible on all available paylines. It doesn't affect the coin denomination. You could use the "Bet Max" button with penny coins should you choose.
While some online slots require players to "bet max" to be eligible for jackpots, it's not always necessary. We'll explain just how much impact bonus rounds, bankroll management and game selection can have on your slot sessions.
How do Online Slots Work?
Over time, slot games evolved from mechanical to electrical to video. With the push to online video slots, Random Number Generator technology was designed to ensure that every spin was fair and independent from the previous spin outcomes. As soon as you hit "Spin," a series of algorithms calculates a number that coincides with an end point on each reel. That's where the reels stop at the end of a spin.
How to Calculate the Probability of Winning an Online Slot?
Can you look at real money slots and tell how likely they are to pay out? Clues on the paytable provide a rough idea of the total number of possible combinations—something you'd compare with the total number of winning combinations.
Next time you play slots, look at the total number of symbols included in the game. There could be 9 basic symbols, not including bonus icons. If every reel contains 9 icons, you can multiply 9 for every reel included in the game to figure out the total number of possible combinations. A 5-reel game with 9 icons would look like this:
9 x 9 x 9 x 9 x 9 = 59,049
In reality, the total number of combinations will be higher than this because of the bonus icons, but this gives us a basic idea. The next step is to determine how many winning combinations there are. Take a look at the paytable; every one of the 9 icons likely has three winning combinations. That would lead to 27 winning combinations, not taking into account the wilds, free spins and bonus rounds, which all increase the number of wins.
Pick Slot Games with the Smallest Jackpots
Ranging from enormous to modest, jackpots come in all shapes and sizes. The biggest ones are the toughest to land, which is why casinos are able to offer them without losing money. If you're on the hunt for a non-progressive jackpot, you'll have better luck with the smaller ones included in the winning combinations. For an example of a slot with a non-progressive jackpot, check out the paytable for Jacques Pot Gourmet Slot.
How to Manage your Bankroll
When playing at an online casino, your bankroll is your lifeline. Managing it appropriately will ensure you have the funds needed to continue playing long into the future. The first step to managing your bankroll is to make sure you're playing with money you can afford to lose. This will create a more relaxed casino session and will reduce the desire to chase losses.
Step No. 2 is to decide how much money you want to dedicate to a slot session. Once you know your budget, you can manage your bankroll in one of two ways:
1. Decide how many rounds you want to play.
2. Decide how much you want to spend per round.
Simply divide your bankroll by the number of rounds you want to play, and you'll determine how much you should spend on each spin. For example, if your budget is $250 and you want to spin the reels 50 times, you can spend $5 a spin. However, if you prefer to choose the amount you want to bet per round, take your bankroll and divide it by that amount. For example, you could divide $250 by $2.50 and get 100 rounds of action.
Paylines and Costs
A payline is an invisible line that crosses through each reel, creating a path for a potential win. Unless you're playing online slot games with no paylines, matching icons must land side by side on a payline in order to be considered a win. The more paylines included in a game, the faster the action moves and the more expensive each spin becomes.
For most slots, you're wagering coins on each payline, so if you're spinning a slot with 1 payline, your overall cost will be low. Spin the same amount on a game with 50 paylines, and that cost is multiplied by 50. Fortunately, there are ways to reduce the cost for games with lots of paylines. Here are two of them:
1. Reduce the coin denomination.
2. Choose how many paylines you can afford to play with, according to your bankroll.
While some slots have fixed paylines, the best slot machines to play let you choose how many to activate during your spin. Keep in mind, some bonus features, like expanding wilds, work best when multiple paylines are enabled.
Which Slot Games Have Excellent Bonus Rounds?
Bonus rounds are a great way to add to your bankroll without risking anything. Often triggered by landing scatters, bonus rounds present you with a mini challenge that involves collecting coins along the way. They could be luck-based, or involve a minimal element of skill; it depends on the slot. Here are two examples of slots in our casino that offer excellent bonus rounds:
Fast & Sexy is all about winning cash through street races. In this game's bonus, you choose between three different modified cars three times. Each selection has a unique multiplier (based on your latest bet), and all three are added together, allowing you to win a maximum of 300X your stake.
Simply triggering the bonus round in Space Traders gets you a bonus payout, and that's before you even get to Queen Bea's shop of space artifacts. Bea will pick five items and display them on her counter. You can pick three of them, but don't feel compelled. If nothing interests you, simply decline her offer; you have three chances to accept an offer. These items award up to 88X your total bet.
Learning how to win at casino slots is all about understanding how the technology works, which bonus features get you the most bang for your buck, and which factors influence probability. It may require a little research before you sit down to spin, but it will pay off in the long run.