The best part of playing at online casinos is the ability to access games from your smartphone. It's all web-based, so there's no need to download software or an app. Simply type in Bovada.lv into your phone's web browser, and our casino for mobile players will be ready for you.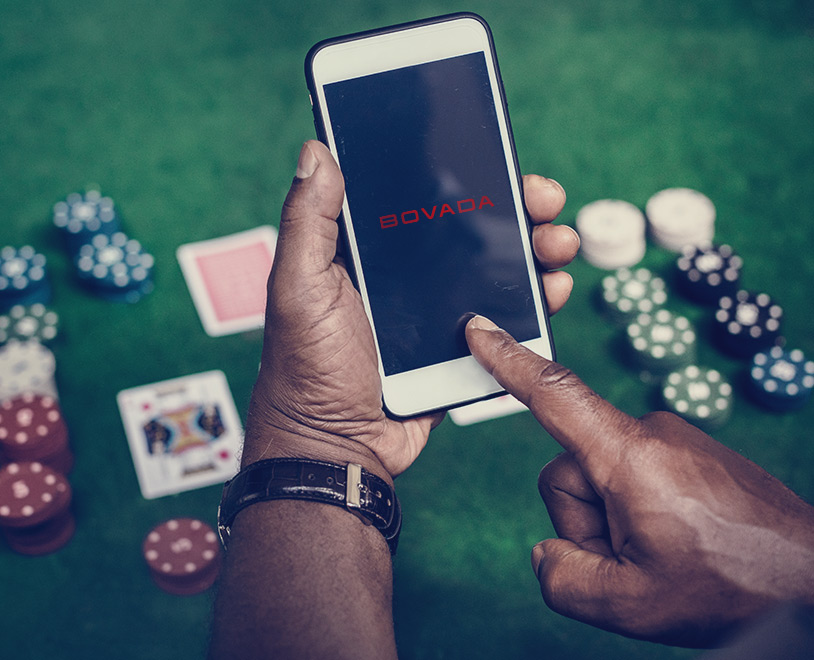 Mobile Casino on the Go
As long as you have an internet connection and a smartphone, you have a mobile casino, real money and everything. Make deposits, withdraw money, and explore the newest additions without having to power up your desktop. It's the future of online casino gambling, and it's already a big thing at Bovada Casino.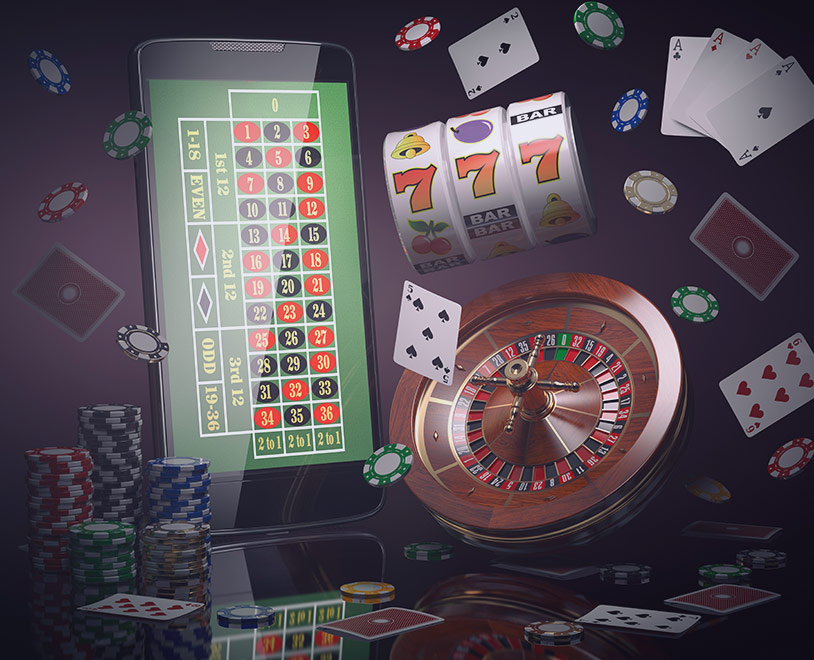 How do I Play on Mobile?
To play mobile casino online, you need an Android smartphone or an iPhone and a data connection (through WiFi or your phone's data plan). There's no app or software to download; all our games are available for instant play through your phone's web portal. Type Bovada.lv into your phone's web browser, just like you'd do on your desktop. Our casino will recognize the device you're using and load up the mobile-optimized version. All of our online mobile casino games will be available for you to play, with both Practice Play and Real Play options.
Many of our casino games will require you to tilt your screen to landscape mode in order to play them. This ensures a full-screen experience. If you're unable to access buttons like the game menu and the paytable, try swiping the screen left or right. This function makes sure you can access important settings, while also ensuring extraneous buttons don't crowd the small screen.
Which Online Casino Games Can I play?
If you want to play video poker online, table games, slots, and specialty games, our mobile casino's got you covered. We have the best mobile casino game selection out there. Our newest suite of table games are extremely mobile-friendly and can be identified by their blue backgrounds. Roulette, Baccarat, Craps, Let 'Em Ride, Tri Card Poker, Blackjack (Single, Double, and Six-Deck) all have mobile-optimized versions available, so you'll never be without your favorite table game.
We also have several specialty games that adapt well to mobile screens. Keno Draw, Bingo, and several of our scratch cards will work well on your smartphone.
While almost all the casino games available in our desktop are also available in our mobile casino, there are several mobile-exclusive games that can be accessed through your smartphone only. If you've only ever played slots at Bovada on desktop, you're missing out on the full range of slot games. Here are a few gems you'll find in our mobile casino:
Jackpot Piñatas: Our most popular mobile-exclusive game takes you to a Mexican Fiesta, where you'll bash piñatas for cash prizes. This game comes with bonus features that offer up to 200X your wager and a progressive jackpot. Put on your sombrero and get smashing.
Hillbillies: This game was designed and launched exclusively for our mobile casino. Join a family of hillbillies as they swig moonshine and bathe their pet pig, Bubba. Every time at least two hillbillies appear on the reels, you get rewarded with bonuses and free games. These folks sure know how to have a rip-roaring good time.
Funky Monkey: This monkey is all about the funk in this bass-heavy mobile slot game. Try to line up matching combinations on the payline for a chance to collect some psychedelic payouts. Top dollar is rewarded to a line of matching bongos.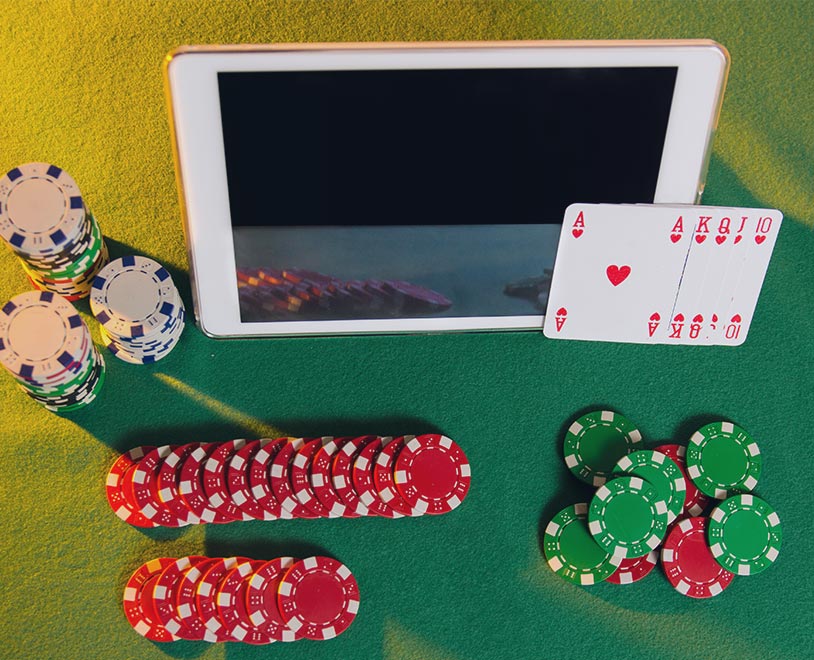 Devices Android + iPhone
Both Android smartphones and iPhones work with our mobile casino, and the model of the phone won't affect your experience. If your phone can support short video clips and sound, it should work fine with mobile casino games. Simply open the phone's web browser and go to Bovada.lv to access our mobile online casino. It's all instant play, so there's nothing to download.
Mobile Casino FAQ
How much data do casino games use?
The amount of data used depends on your service provider and the game selected. Live dealer games use the most data, and slots with elaborate video clips also use a fair amount of data. If you use Wi-Fi, playing our casino games won't use up any of your data at all. To monitor the data on your phone plan, simply check where your data level is before and after playing your favorite game.
Is there a Bovada Casino app?
There is no Bovada Casino app available. Our online casino works exclusively from the web.
Can you make withdrawals and deposits from the mobile casino?
Yes, both withdrawals and deposits can be made straight from your smartphone. You'll need to log in to your account on your smartphone to add and withdraw funds.
What happens if someone calls or texts me while I'm playing a casino game?
Your game will be paused automatically if someone calls you, and will continue playing if someone texts you. The only games that have short time limits for you to choose your move are in the Live Dealer games.
Can I access the Leaderboards from mobile?
Yes, our leaderboard competitions are open to mobile casino players.
What happens if I lose my internet connection mid-game?
Our system updates account balances instantly, so once you get back onto the internet, you'll be able to see the wins you accumulated in your session added to your balance.
If you are looking for more informaiton regarding mobile casino games, or any casino tips and tricks, head on over to Bovada's Casinos online blog. You will be able to find a huge variety of casino blogs relating to casino games strategies, our latest casino games and reviews, Bovada Casino promotions and much more!