Online Roulette Guide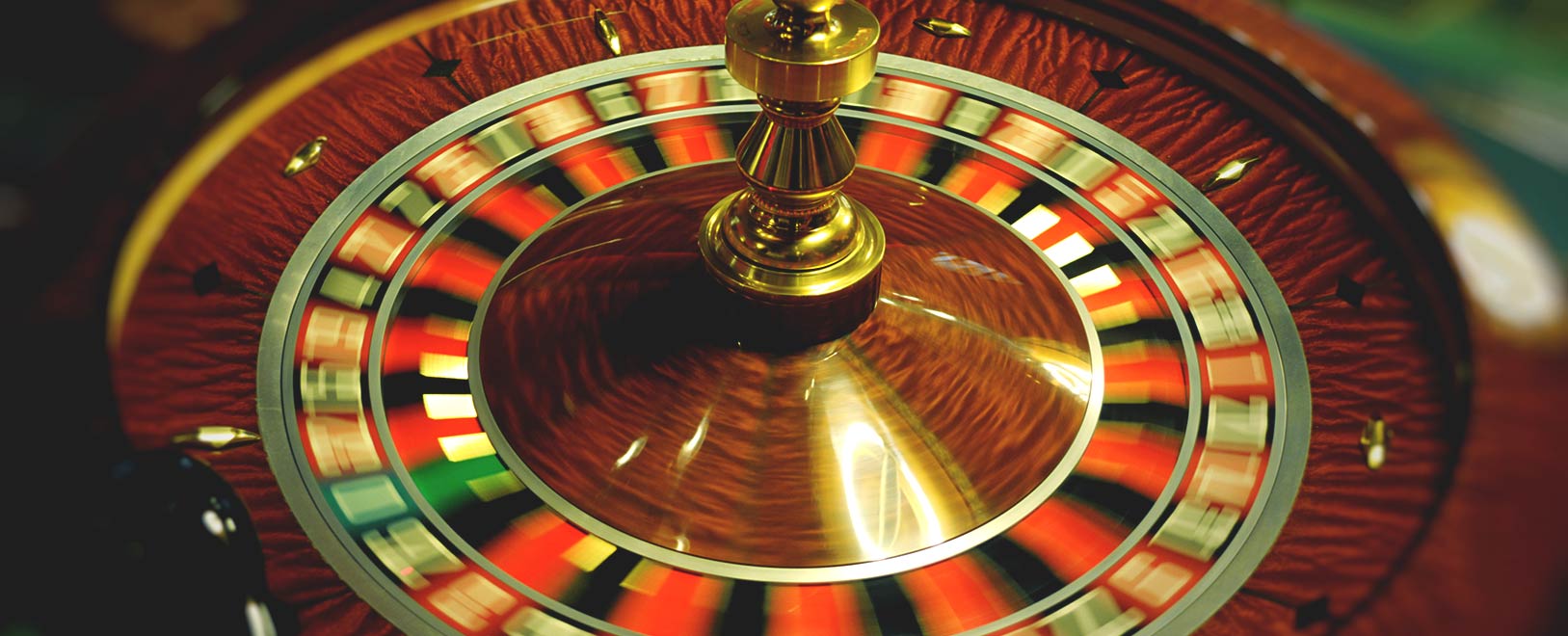 Experience the thrill of the roulette wheel in our online casino. We've captured the sounds and motion of the game in our virtual versions, so you can play roulette from the comfort of home. And if you're not at home, you can still get in a session on mobile because all of our casino games are mobile-optimized. All you need is an internet connection and you can play online at Bovada.
How to Play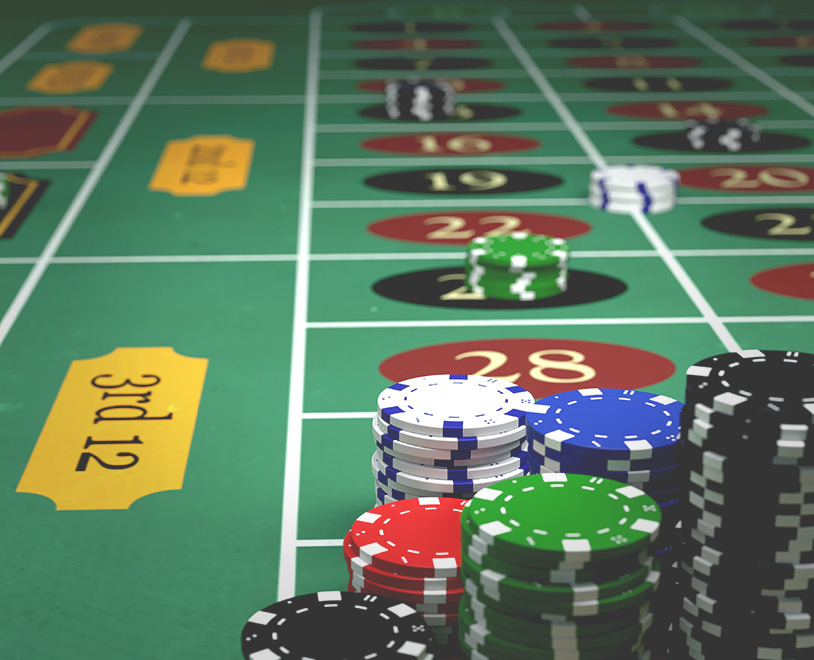 The goal of roulette is to correctly guess and bet on the number that the ball will land on when it's spun around the moving wheel. It's a two-part process. Part 1 consists of placing bets on the table. At Bovada Casino, you can bet between $1 and $500 per round on roulette. Numbers 0 to 36 are available for European Roulette, and 00-36 are available for American Roulette. Part 2 consists of hitting "Spin" and watching the ball get launched around a moving roulette wheel. The number that the ball lands on is the winner.
Roulette bets are categorized as either inside bets or outside bets. The inside bets cover small ranges of numbers, with the smallest being a single number. These bets win less frequently than their outside counterparts, but offer bigger payouts to compensate. The biggest payout in roulette (35:1) is from an inside bet called the single. When betting max, the single bet can get you a monster payout of $17,500—it's rare, but some people like the thrill of trying to win it.
Outside bets can be found just beyond the primary betting rectangle. These bets cover vast ranges of numbers, up to a maximum of 18. As a result, outside bets produce more wins than inside bets, but the higher win frequency is moderated by lower payouts. Most of the outside bet payouts are even-money or 2:1.
Inside Bets
Single: Any one number on the board.
Split: Two numbers side by side on the board.
Street: Three numbers in a row on the board.
Corner: Four numbers that form a square on the board.
Six Line: Two adjacent street bets.
Top Line: Available only with American Roulette, the top line includes numbers 00, 0, 1, 2, 3.
Inside Bets
Dozen: Numbers 1-12, 13-24, or 25-36.
Column: The numbers on the roulette betting layout are organized into three columns.
Bet on any of these columns.
High/Low: Numbers 1-18 (Low), and 19-36 (High).
Even/Odd: Bet on all the even or odd numbers on the board.
Red/Black: Bet on all the red or black numbers on the board.
These are the standard bets offered in all roulette games. If you're looking for something more, there's one version of roulette in our casino that offers the rare "French" bets: European Roulette Classic. The first thing you'll notice with this version is the racetrack with extra bets right beside the standard betting rectangle. The three bets inside the track are Voisins du Zéro, Orphans, and Tièrs du Cylindre—also known as call bets.
Voisins du Zéro (neighbors of zero) uses nine chips to cover 17 numbers through split, corner and trio bets. When playing online roulette, the bets are placed automatically when you tap "Voisins du Zéro;" this is far easier than trying to memorize the chip placement, which is expected in land-based casinos. This bet includes the numbers: 22, 18, 29, 7, 28, 12, 35, 3, 26, 0, 32, 15, 19, 4, 21, 2, 25. The win probability for Voisins du Zéro is 45.9%. The payout depends on the number that hits.
Orphans uses five chips to cover eight numbers through single and split bets. The win probability is 21.6%, and the payout is 35:1 or 17:1 depending on which number hits.
Tièrs du Cylindre covers a range of 12 numbers using six chips. Since all the bets are splits, the payout will always be 17:1. The win probability is 32.4%.
Roulette Odds
There are two different ways to think about roulette odds: the house edge and win probability. The house edge is the amount of money casinos expect to make in the long run. For European Roulette, the house edge is 2.70%, meaning the casino expects a profit of $2.70 on $100 bet in the long run; this advantage is built into the game. With American Roulette, you have the extra double-zero (00) on the board; that increases the house edge from 2.70% to 5.26%. The house edge is the same for all the bets on the board except for the Top Line bet in American Roulette, which has a house edge of 7.89%.
Win probability is the likelihood of any given bet striking a payout. Although both versions of roulette offer the same types of bets, there will be a slight difference in percentages based on the version you're playing (American vs. European). Check out the charts below in our online roulette guide for the payouts and win probability of each bet.
| | | |
| --- | --- | --- |
| American Roulette Bets | Payout | Win Probability |
| Single | 35:1 | 2.63% |
| Split | 17:1 | 5.26% |
| Street | 11:1 | 7.89% |
| Corner | 8:1 | 10.53% |
| Line | 5:1 | 13.16% |
| Column | 2:1 | 31.58% |
| Dozen | 2:1 | 31.58% |
| Odd/Even | 1:1 | 46.37% |
| High/Low | 1:1 | 46.37% |
| Red/Black | 1:1 | 46.37% |
| | | |
| --- | --- | --- |
| American Roulette Bets | Payout | Win Probability |
| Single | 35:1 | 2.70% |
| Split | 17:1 | 5.41% |
| Street | 11:1 | 8.11% |
| Corner | 8:1 | 10.81% |
| Line | 5:1 | 16.20% |
| Column | 2:1 | 32.40% |
| Dozen | 2:1 | 32.40% |
| Odd/Even | 1:1 | 48.64% |
| High/Low | 1:1 | 48.64% |
| Red/Black | 1:1 | 48.64% |
Keeping this information in mind, you'll be able to make informed betting decisions at the roulette table.
Basic Strategy
There's no way to influence the outcome of roulette, so basic strategy involves picking the right roulette game and selecting the bets that make the most sense for you. As mentioned, American Roulette, online casino versions or land-based ones, come with a bigger house edge than European Roulette. It also comes with a bet that has a 7.89% house edge (Top Line aka Basket bet). This bet should be avoided if you're looking to make the most bang for your buck.
Apart from opting for European Roulette when possible, roulette strategy involves understanding how the different bets suit different gambling preferences. The inside bets are for those who like the thrill of winning big. This is where you'll find the biggest payout in the game: a 35-1 behemoth for landing a successful single bet. But if accurately guessing a single number seems too daunting for you, you can moderate the risk by going for the inside bets that have a higher win probability. Corner bets provide a good balance between a big payout and mediated risk—at least when it comes to the inside bets.
The outside bets have even lower risk. This is where you'll find conservative bettors going for the classic Even/Odd, Red/Black bets, which have close to a 50/50 chance of hitting every time. With a win probability that high, these bets have the lowest payouts (even money) out of all the possible wagers. When deciding between these two types of wagers, consider whether you like to win often, or win big.
Roulette Betting Systems
For centuries, people have been looking for the best ways to win roulette in casino settings. Betting systems were invented exactly for that purpose, and roulette is one of the most popular casino games for using these systems. Perhaps one of the most popular of all time is the Martingale system, which has players double bets after every loss. The idea is that during a losing streak, you'll eventually hit a winning round, win back all your losses, and be ahead one unit. The risk is if you hit a losing streak that stretches beyond your bankroll, you'll be wiped out, so use this system with caution. Bets that are close to 50/50 (Red/Black, Even/Odd, High/Low) are used for the Martingale.
Quick Tips
Instead of using betting systems, which only work for people with unlimited bankrolls, follow a strategy and decide how much you want to spend on the roulette session ahead of time and divide that into equal betting units. If, for example, you want to bet $250 on a session of roulette, you could choose to bet $5 a round for 50 rounds. After 50 rounds, end your session and see how much you've won or lost. If you have a bad run, you're protected by establishing a cut-off line. This will prevent you from chasing any losses.
Roulette is one of the few casino games that can be enjoyed by complete beginners and seasoned bettors alike. Novices can get a risk-free taste of casino roulette—free play is an option at Bovada. After a quick trial on Practice Play mode, it should be easy to transition to real money roulette, as there are no rules or strategy to learn. Simply toss a bet on your lucky number, or moderate the risk by going for an outside bet, and watch the ball spin.
My Games
Your list is empty
Start playing now to fill it up!