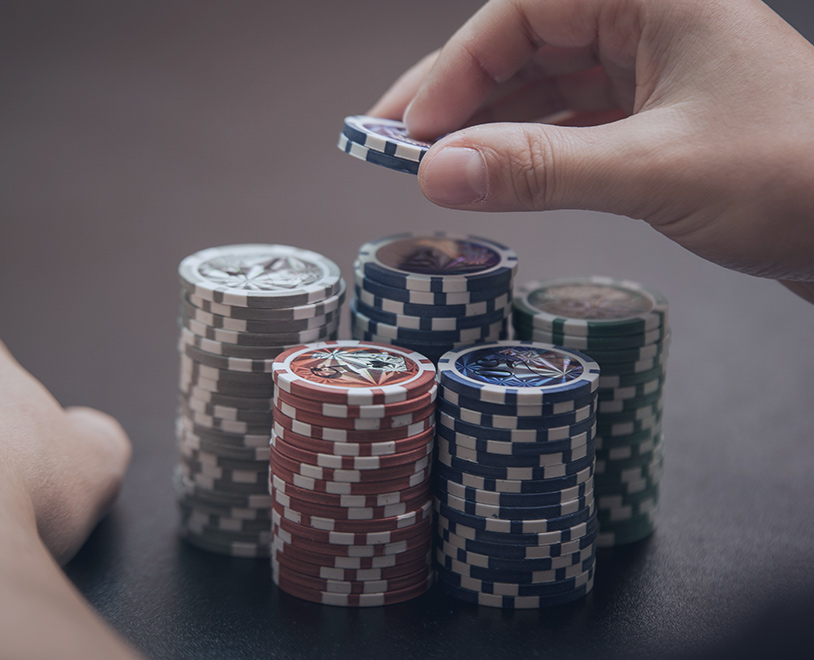 Best Online Casino Promotions
One of the best parts about playing casino games at Bovada - aside from the more than 300 slots, video poker variants, and table games of course - is the Promotions page.
That's where you'll find everything from a Bovada Welcome Bonus worth up to $3,000, to a Bitcoin bonus valued at $4,500, a rewards program that keeps regulars rolling in rebates, and even a cool $100 tip for inviting a pal to the party.
All it takes to enjoy these generous promotions - and a slew of similar offers aimed at sports bettors and poker players - is a Bovada account. Once you're signed up with the best online casino in the industry, the Promotions page becomes the gift that keeps on giving.
Casino Welcome Bonus
Of the all the casino welcome bonuses out there today, the Casino Welcome bonus at Bovada really does take the cake.
After signing up for an account, your first stop will be the cashier's cage to make an initial deposit. But before you do, don't forget to enter the bonus code "NEWWELCOME" to score an immediate triple up on your money.
You'll receive a 100% match, up to $1,000, on that first deposit - and your second and third deposits too. All told, new players can claim up to $3,000 in matched funds across their first three deposits - making this one of the best online casino bonuses in the business.
Even better, Bovada doesn't make players jump through any hoops to unlock those bonus funds. The playthrough wagering requirement is clearly listed at 25x on the bonus plus deposit, and every game except for craps qualifies for playthrough.
Slots offer the most efficient playthrough path at 100% application, but table games (20%), video poker (10%), and blackjack, baccarat, and roulette (5%) all do the trick.
You read that correctly – every game on the site except for craps provides instant playthrough applicable to your Welcome Bonus. In 2018, when most online casinos choose to game the system by selectively applying playthrough to certain games only, this system is by far the most fair you'll find.
And considering you can play mobile casino games through Bovada - bringing every bet, hand, spin, and win with you on the go - these playthrough limits can be easily met anywhere you happen to be.
Bitcoin Bonus
If you dabbled in the cryptocurrency craze over the last two years, you've probably taken a ride on the roller coaster known as Bitcoin.
As the first and most prominent form of cryptocurrency, Bitcoin always enjoyed the inside track toward widespread adoption. So it was no surprise to see the stuff rise rapidly in value throughout 2017. A single Bitcoin started the year worth less than $1,000, but by December, that price shot up like a rocket to near $20,000.
Markets have a tendency to correct themselves though, and one Bitcoin has consistently hovered around $6,500 in value ever since.
Assuming that price stays steady, players can earn nearly a full Bitcoin worth of free funds by taking advantage of one of the most innovative casino welcome bonuses in the game.
When you make your first three Bitcoin deposits on Bovada, be sure to enter the bonus code "BVCBITCOIN150" to maximize your new bankroll. Like the standard Bovada Welcome Bonus, the Bitcoin Bonus is redeemable up to three times across your first three deposits using Bitcoin.
But instead of the usual 100% match up to $1,000, you'll collect a 100% match up to $1,500 on each of the three transactions. Add all the Bitcoin bonuses up, and cryptocurrency users can claim an extra $4,500 just for registering a new Bovada account.
And hey, when you withdraw, those funds are converted from U.S. dollars into Bitcoin – so if another bull market hits, your winnings just might multiply even further.
Bovada Rewards
As a regular player on Bovada, you're entitled to a long list of rebates and bonuses through the Bovada Rewards program. Here's how it works.
For every dollar you wager on the site, you'll earn a commensurate amount of Reward Points. And you don't even need to sign up or do anything above and beyond - Bovada Rewards covers every single player on the site.
Check the table below to see exactly how many Reward Points you'll get per dollar wagered on your favorite casino games:
| | | |
| --- | --- | --- |
| Game or Wager Type | Wager Amount | Rewards Points / Dollar Wagered |
| Video Poker | $1 | 1 |
| Table Game | $1 | 1 |
| Single deck blackjack | $1 | 1 |
| Double deck blackjack | $1 | 1 |
| Blackjack | $1 | 1 |
| Slot Game | $1 | 5 |
| Specialty Game | $1 | 15 |
| Sports Singles | $1 | 3 |
| Sports Teasers | $1 | 15 |
| Sports Round Robin | $1 | 25 |
| Sports Parlays | $1 | 25 |
| Racebook Straight Wager | $1 | 40 |
| Racebook Exotics/Multiples | $1 | 60 |
Earning those Reward Points is worth your while too, as they can be redeemed in a number of ways.
First off, every Reward Point you collect equates to cold hard cash. New players beginning at the Starter level need 2,500 points to add $1 to their Bovada bankroll. But as soon as you move up through the next four Tier levels, that redemption rate drops to 1,666 Reward Points per $1.
Progress all the way up the Tier ladder, and you can turn just 1,000 Reward Points into a buck. But how do you climb that Tier ladder in the first place? Well, that's as easy as can be, because Bovada adds one Tier Point to your account for every Reward Point you collect.
You can see how the Tiers escalate in terms of value added by scanning the table below:
| | | |
| --- | --- | --- |
| Level | Tier Points Needed | Redemption |
| Starter Level | 0 | 2,500 / $1 |
| Rookie Level 1 | 2,500 | 2,500 / $1 |
| Rookie Level 2 | 5,000 | 2,500 / $1 |
| Rookie Level 3 | 10,000 | 2,500 / $1 |
| Pro Level 1 | 25,000 | 1,666 / $1 |
| Pro Level 2 | 40,000 | 1,666 / $1 |
| Pro Level 3 | 60,000 | 1,666 / $1 |
| All-Star Level 1 | 150,000 | 1,250 / $1 |
| All-Star Level 2 | 250,000 | 1,250 / $1 |
| All-Star Level 3 | 500,000 | 1,250 / $1 |
| Legend Level 1 | 1,000,000 | 1,000 / $1 |
| Legend Level 2 | 1,500,000 | 1,000 / $1 |
| Legend Level 3 | 2,500,000 | 1,000 / $1 |
| Hall of Fame | 5,000,000 | 1,000 / $1 |
With the Bovada Rewards program on your side, simply playing your favorite casino games a few times per week is enough to pile up points in a hurry. From there, you can cash those points out for a quick bankroll boost.
The best part about Bovada Rewards is you won't ever backslide or suffer penalties for taking a break. Real life responsibilities will always be there, so if you need to take a day - or a week, or a month for that matter - to take care of things on that end, you don't need to worry about your Tier standing. Once you've locked into a particular Tier, you'll be securely placed there for the duration of your Bovada journey.
Refer a Friend Bonus
Speaking of that journey, it never hurts to have a few friends along for the ride.
But rather than simply recommending that your pals play on Bovada, your best bet is the Refer a Friend promotion.
Let's say you know somebody who loves to play casino games, but hasn't signed up for a Bovada account as of yet. In this case, all you need to do is send them the official referral link and advise them to register whenever they see fit.
From there, you'll score a sweet referral bonus of 200%, up to $100, on your friend's first deposit. That's right, all they need to do is use your referral link and deposit $50 for you to add a free $100 to your own bankroll.
And these Refer a Friend bonuses aren't subject to any sort of cap or limit. You can invite your in-laws, your favorite roommate from college, colleagues, or perfect strangers - and whenever they start betting at Bovada, you'll be in the money.
Referrals are a great way to supplement your own play, because even if you're taking a sabbatical from the tables, your account can keep climbing $100 at a time for every friend who joins the fun.