Bovada is known for having the best online casino slot games in the business, but if you haven't had the chance to play our table games yet, now's the time. Everyone wants to play casino games, win real money, and have a good time – and playing our table games let you do that. Let's take a quick look at what's on the menu at Bovada Casino, and while we're at it, we'll show you how to win online casino games like a seasoned pro by employing a little strategy.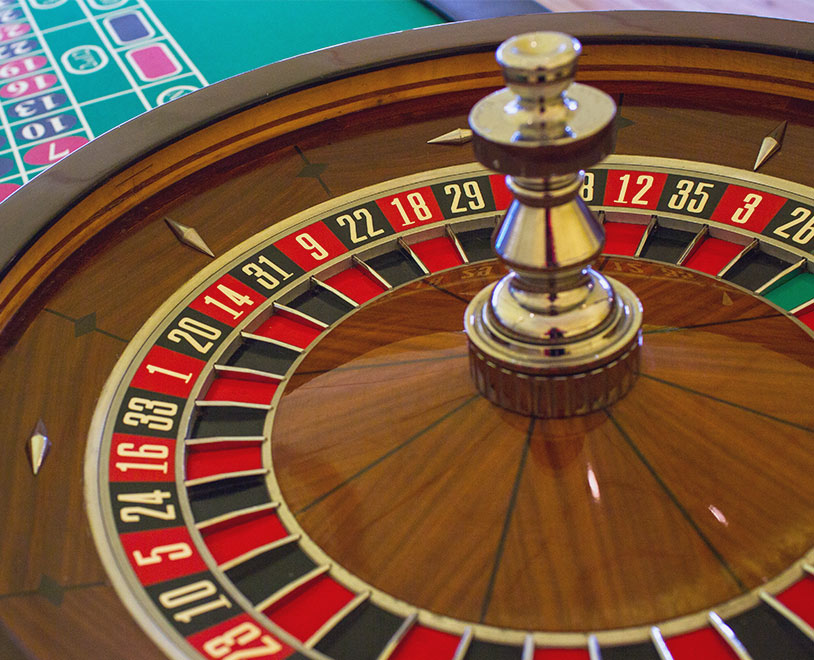 Table Games Overview
So what makes an online casino table game – besides the table? In these games, it's not you versus the other players. You're taking on and gambling against the house. Some table games, like Roulette, are games of pure chance; others, like Tri Card Poker, have an element of skill involved while playing. At press time, there are 24 different table games at Bovada online Casino, and they can be placed loosely into the following four categories:
Dice Games
Feel like rolling the bones? Dice have been thrown since ancient times, and Craps has soared in popularity over the past 100-plus years. Bovada online Casino also has 'Roll the Dice', our version of the Chinese gambling game Hoo Hey How (Cantonese for "Fish-Prawn-Crab").
Card Games
While playing cards have been around for well over 1,000 years, the 52-card deck we know today – the "French" deck – didn't appear until the late 14th Century. You'll see these cards in the air when you play games like Blackjack, Baccarat and Vegas Three Card Rummy in our real money casino.
Poker-Based Games
You'll also see the French deck when you play the poker-based table games at Bovada online Casino, which deserve their own section. Poker is the most popular card game there is. Table versions at Bovada include Tri Card Poker, Let 'Em Ride, Pai Gow Poker, Caribbean Hold'em, and Caribbean Stud Poker.
Roulette
The colorful Roulette wheel is still the centerpiece of any casino, and Bovada Online Casino is proud to offer both American Roulette and European Roulette to our players, featuring both the "New" streamlined layout and the "Classic" look.
Most Popular Table Games
Variety is the spice of life, and there's a table game for everyone at Bovada. But some of these games are so popular with our players, they deserve to be looked at individually – starting with the most popular "banking" game ever invented.
If you grew up with a deck of cards in your hand, you likely learned how to play Blackjack somewhere along the way. This is the game where you try to get a score as close to 21 (just like the movie 21) as possible without going over. Blackjack is the most popular game at Bovada Casino, and there are nine different ways you can play, from the standard Blackjack game with the six-deck shoe to interesting variants like Perfect Pairs and Zappit Blackjack.
The Craps table is often the most lively spot in the casino, and it's easy to see why. There are dozens of different bets you can make on the colorful Craps layout, and again, you can play this game at Bovada real money casino using both the New and Classic formats.
Thanks to the internet, you can play both American Roulette and European Roulette at Bovada, but the American version remains the game of choice on this side of the Atlantic. There are some subtle differences between the two, which we'll get to in a moment when we discuss the best Roulette strategy to use at the online tables.
Of all the table games that involve a bit of skill, Tri Card Poker is by far the easiest to learn and play. After you place your bet, you and the Dealer each get three cards, and if you think your 3-card hand is stronger, you double your bet; otherwise, you fold. It's that easy. In fact, here's the optimal strategy: Raise if you have at least Queen-Six-Four in your hand.
How to Choose the Right Table Game
While all the table games at Bovada real money Casino have something to offer, there's bound to be one or two that you like more than the others. Finding the right game for you isn't too difficult. You can try them all out for free using the Practice Play mode, starting with the most popular ones and working your way from there. Or you could focus on the games that best suit your needs and your personality. If you like to challenge yourself, try Blackjack. If you like an easy game without a lot of thinking, Roulette is your best bet – although you can still maximize your success at the Roulette wheel by making a few smart decisions.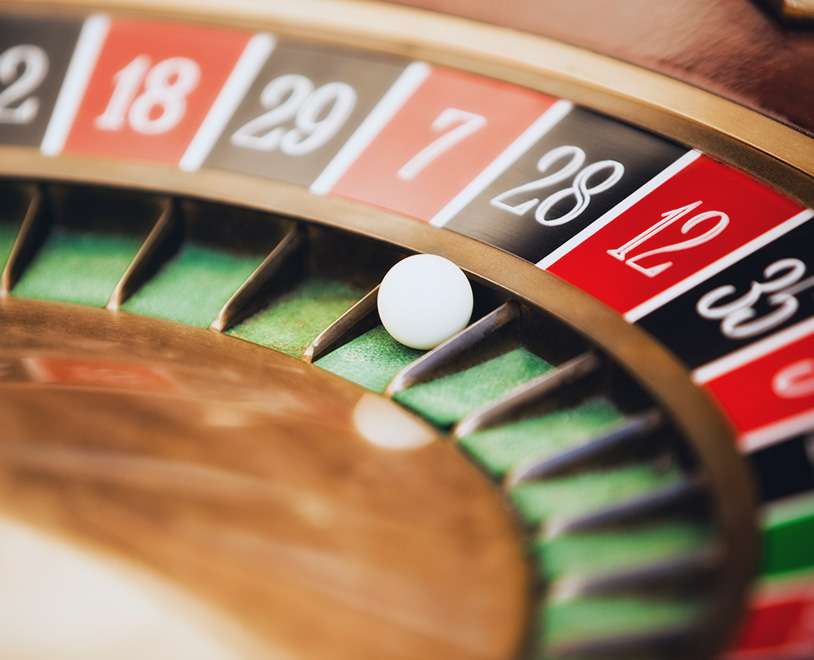 Optimal Roulette Strategy
People have been trying to win at Roulette ever since the wheels started turning back in the 1700s. Although Roulette is a game of pure chance, gamblers have tried all sorts of tricks to turn a profit, from progressive betting strategies to wearable computers that track the movement of the Roulette ball. Computers won't help you beat online Roulette, and neither will those betting systems, but if you approach the game the right way, you can keep the house edge as low as possible and get the most out of your Roulette sessions at Bovada.
American vs. European Roulette
The most important difference between the American and European versions of Roulette is the double-zero (00), the second green pocket on the American wheel. The European wheel only has the single-zero (0), alongside the numbers 1-36, for a total of 37 pockets; American Roulette has 38 pockets with the double-zero included. This changes the odds and the house edge for each game. The edge for European Roulette is 2.70%, and 5.26% for American Roulette – unless you make the special "Top Line" bet that covers 0, 00, 1, 2 and 3. That bet carries a house edge of 7.89%.
Best Online Betting Strategies
Given the different house edges, if maximizing your return is the most important thing for you, it makes sense to stick with European Roulette. However, this is a game of pure chance that should be played for fun, so if you enjoy the American version more, keep playing that one. To get the full Roulette experience while also keeping an eye on the house edge, play European Roulette as your main game, switch to American Roulette about a third of the time, and make the occasional Top Line bet when the mood strikes you.
As for those infamous progressive betting strategies, don't fall for them. Doubling your bet after every loss (the "Martingale" strategy) might look like a good short-term plan to beat the game, but before too long, you could hit a cold spell and find yourself without enough funds to double up and cover your losses. Instead, divide your bankroll into a certain number of units – 100 is a good number for beginners – and bet one unit on every spin of the wheel, rain or shine. This will help you extend your Roulette sessions without risking draining your bankroll.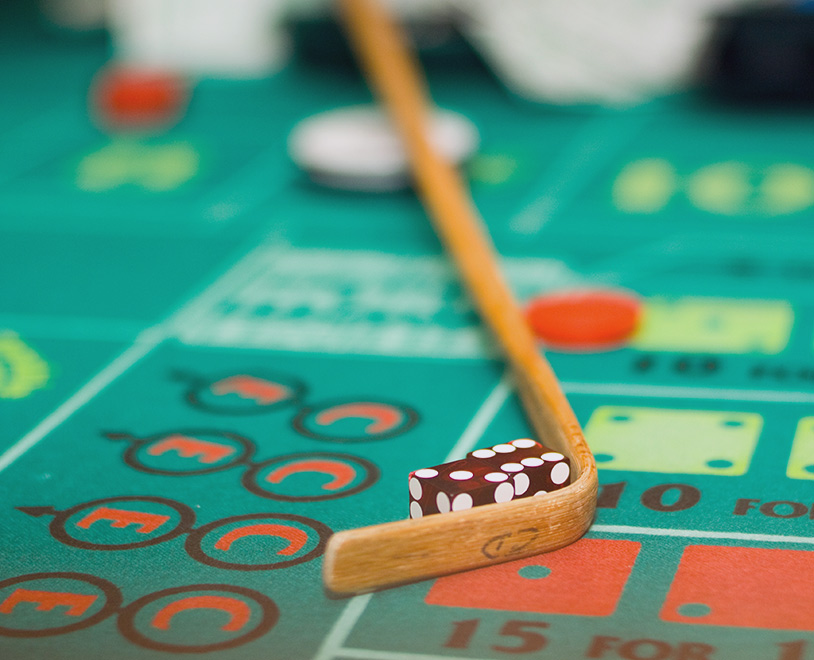 Best Craps Strategy: Seven Tips to Increase Your Odds
Craps is another game of pure chance where the house has the edge, so if you want to learn how to win at online Craps, you'll need the same general approach as Roulette: Make the bets that have the lowest house edge, and manage your bankroll appropriately while playing. Here are seven specific tips to get you on the right track.
1. Learn the odds: With two 6-sided dice, you can roll anything between a 2 and a 12, but you're most likely to roll a 7. There are six ways (1-6, 6-1, 2-5, 5-2, 3-4, 4-3) out of a possible 36 to do this, compared to just one way (1-1) to roll Snake Eyes.
2. Learn the layout: The Craps layout has room for a number of different bets; to make your bet, you have to put the chips in the right place. You might find it easier to use the New streamlined layout at Bovada if you've never tried Craps at a live, real money casino.
3. Learn the bets: Playing Craps can be a bit overwhelming for beginners because there are so many different bets you can make. Start with the simplest one: the Pass Line bet. It's the most basic bet in Craps, paying out at even money, and it's got a low house edge at 1.41%.
4. Take the odds: This is a special side bet you can make while playing at the Craps table with zero house edge attached. You make this bet after the "point" has been established on a Pass Line bet, and you'll get paid if you roll that point again before rolling a 7. You can also "lay the odds" after the point has been established on a Don't Pass wager; in this case, you're gambling on rolling a 7 before rolling the point again.
5. Watch out for Single bets: When playing, the Pass Line and Don't Pass bets are multi-roll bets. You can also wager on a single roll of the dice, but these bets have a higher house edge, so don't play them as often.
6. Beware the 'Any 7 bet': This single bet has the highest house edge in Craps at 16.67%. Play it the least often compared to the other bets on the table.
7. Practice: Craps, just like every other table game at Bovada Casino, can be played for free using the Practice Play mode. Take a moment to learn the rules, try a few practice rolls, and you'll quickly get the hang of it.
There's lots more to learn about all these table games, but if you follow these simple tips and strategies, you'll be able to get the most fun out of your online, real money casino experience at Bovada. See you at the tables.