How does the Sports Bet Slip work?
***For mBTC users – all references to USD will be calculated with the mBTC market equivalent***
Learn how to make a variety of Sports bets on our dynamic betslip by either watching our short video tutorial or following the step-by-step instructions found below.
1. Click the lines you want to wager on and they will be added to the Bet Slip.

On your phone, the Bet Slip can be accessed by clicking the icon at the bottom of your window (below). On Desktop devices, it is located to the right of the betting lines.

2. Multiple wagers can be added on the same Bet Slip. If you want to delete a selection, click on the 'X' next to the selection you want to remove.

3. Depending on your selections, other possible wager types such as parlays, teasers, or round robins may display on the Bet Slip as well. Just enter your numbers in the boxes provided by the wager type.
4. Enter a Risk or Win amount in the boxes provided. The total win and risk amounts are calculated for you at the bottom of the Bet Slip.


5. Once you've made your selections, review them carefully before clicking 'Place Bets'.
6. After clicking 'Place Bets,' you'll be presented with the confirmation screen which includes your Wager Reference number.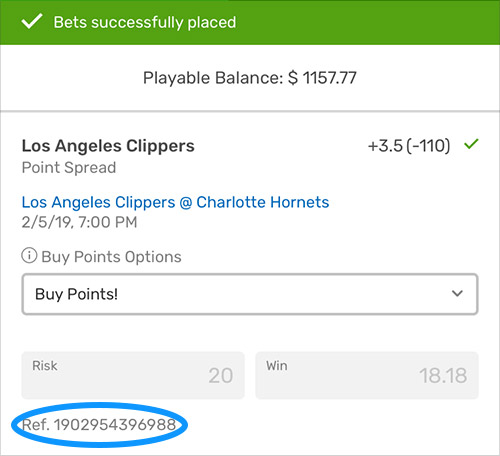 7. Confirmed wagers can also be viewed by clicking 'Open Bets' at the top of the Bet Slip.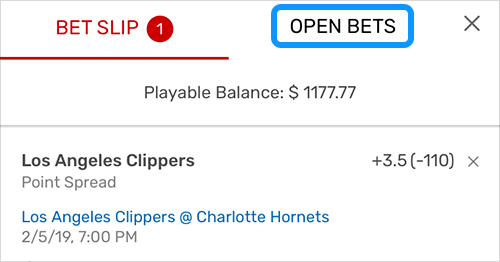 RELATED TOPICS:
Did you find what you were looking for?