Can I forfeit a bonus?
Bonuses add an extra shot to your Bovada experience but can be forfeited at any time.
If you are thinking of forfeiting the bonus, keep in mind that any winnings earned from that bonus will be permanently removed from your account along with the associated bonus funds.
So make sure you're 100% certain that you want to give it up.
How do I forfeit a bonus?
You can forfeit the bonus in four easy steps:
1. Click the silhouette icon at the top of the page.

2. From the menu click, 'Rewards'.



3. Under Active Bonuses, click 'Bonus Description' or click the drop-down arrow to the right and click 'Forfeit Bonus'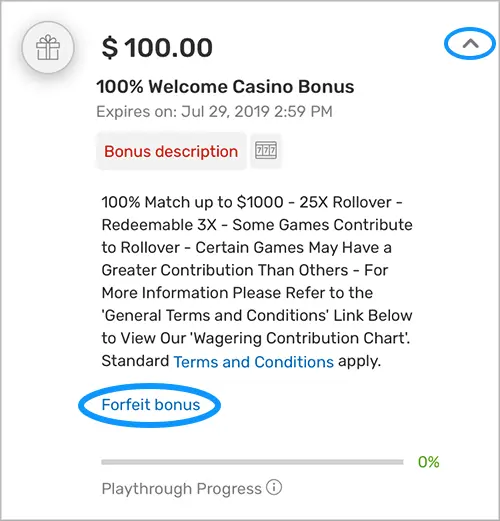 4. To finalize the removal of the bonus and any associated winnings, click 'Forfeit' and that's it.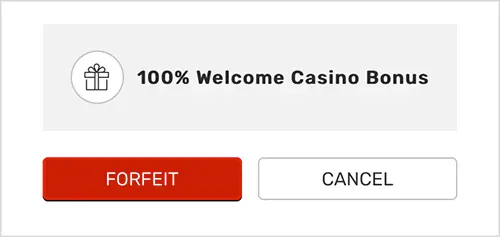 RELATED TOPICS:
Did you find what you were looking for?