Can I cancel my withdrawal?
You can cancel a withdrawal as long as it has not yet been processed. You can also lower the requested amount once it has been approved, simply follow the steps below:
1. Log in to your account and click the silhouette icon at the top of the page.

2. Below your balances you will see your 'Pending Withdrawal(s)'. Click 'Review'.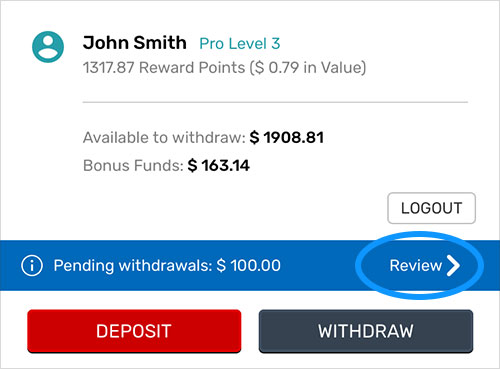 3. If the withdrawal has not yet been processed, click 'Cancel'.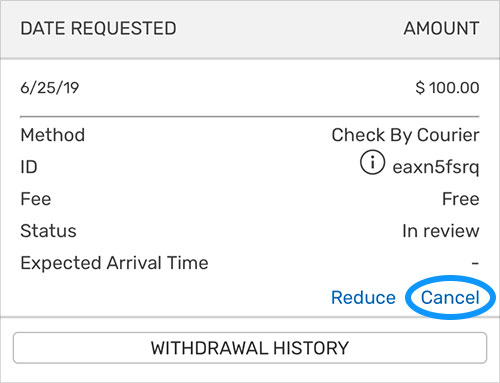 Note: Should you wish to partially cancel your withdrawal, you'll also be presented with the option to 'Reduce' your withdrawal amount allowing you to keep some funds to play with.
4. You'll then be asked to confirm your decision to cancel the request. Click 'Yes' and the funds will immediately be transferred to your account balance.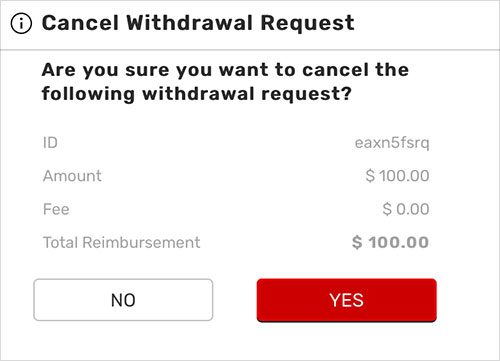 5. You'll then receive an account message confirming that the request has been canceled.
CANCEL YOUR PENDING WITHDRAWAL
RELATED TOPICS:
Did you find what you were looking for?