What if I have a question or need assistance during a game?
No problem - our Live Dealers are able to provide you with assistance. Simply use the in-game chat feature to speak to your Live Dealer or the Pitboss...
...they'll gladly answer questions related to the games and your experience.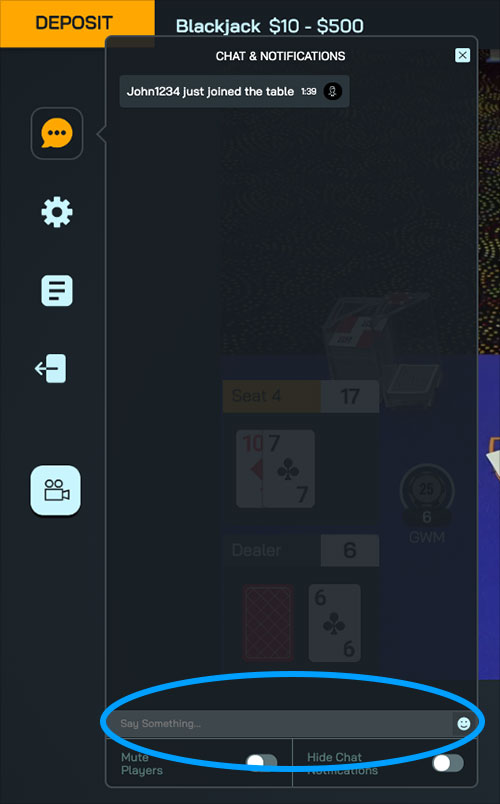 If you have a question about your Bovada account, you'll need to speak to us. You can reach out by email or chat with one of our dedicated agents; we're available 24/7.
RELATED TOPICS:
Did you find what you were looking for?