Help
New Site FAQs
Sports FAQ
Casino FAQ
Poker FAQ
Horses FAQ
Bitcoin FAQ
Financial FAQ
Bonuses FAQ
General FAQ
What are fractional odds?
Fractional odds are represented as a fractional number and show what your profit will be on a one-unit wager. For example:
Odds of 4/1 ("four-to-one" or "four-to-one against") means that you stand to win $4 for every $1 you wager.
Odds of 1/4 ("four-to-one on") means that you must wager $4 to win $1.
When the odds are 1/1, you'll win exactly what you wager. The fractional form of a standard line is 10/11.
Fractional odds are widely used in the UK and Australia. In the& Bovada Sportsbook, you'll find them grouped with futures and most entertainment props.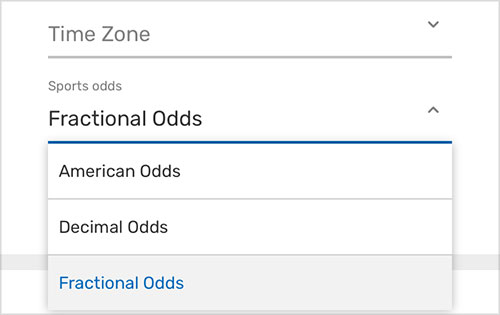 Related Topics:
What are the sports betting basics I need to know?