What games can I play with my bonus?
Get the best from your bonus by first ensuring which games can be played:
1. Click the silhouette icon at the top of the page.



2. Then select, 'Rewards' from the menu.


3. Channel icons such as the football (Sports), or slot machine-reel (Casino), next to 'Bonus Description' will indicate where on Bovada the bonus can be played in order to meet the Playthrough Requirement.
You can also expand the 'Bonus Description' for complete bonus details.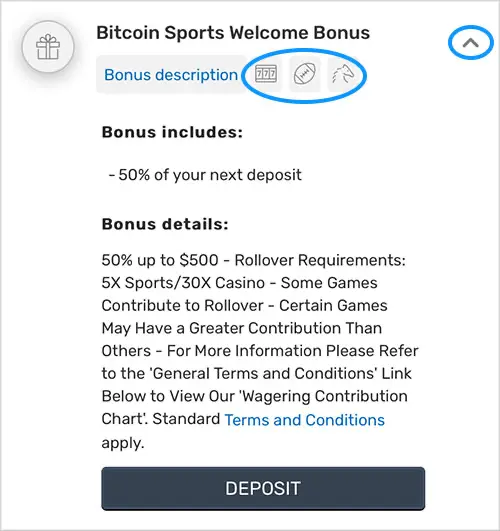 RELATED TOPICS:
Did you find what you were looking for?