How does the transactions statement work?
If it's a bet you've made, a withdrawal you requested, or just keeping track of your play, every move you make at Bovada is detailed for your reference in Transactions. Learn how to read your statement by watching our short video tutorial. Or just follow the visual walkthrough found below.
1. Click the profile icon at the top of any page.

2. From your Dashboard, select 'Transactions'.

3. You can choose a date interval up to 31 days. All your transactions within that period will be listed and timestamped for easy reference.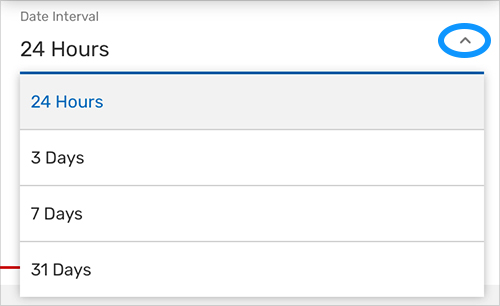 4. The Money in, Out and Net Activity figures reflect the interval chosen and summarize the change in your balance based on bets placed, bets won, your casino and poker play, and any deposit, withdrawal or bonus activity during that time.
You can view all of your transactions or choose a specific tab to filter your activity even further.
5. The Casino tab will show you a summary of your activity at our table games, slots or other casino games and the date and time you played. Click the Gameplay drop-down arrow to view the specifics of that session.

6. The Sports and Horses tabs will help you track your bets and their results. Filter the details even further by wagers placed, won, lost or those that ended with a different result (eg. Push or Cancelled).

Click '>' for your bet details including a unique reference number.
7. The Poker tab shows your buy-in and cash out amounts from the Tournaments, Zone Poker and Cash Games you've played.
All tabs, from Casino to Poker will show you the exact amount of Rewards Points you earned from placing a bet and during every Casino or Poker session, all tabulated to reflect your updated Rewards Points balance.

8. The Deposit and Withdrawal tabs show your method of payment and how much was added or withdrawn from your account. Each of these transactions are assigned a unique reference number.

9. The Bonuses tab lists all the bonuses awarded or redeemed as well as those that have been closed.
10. The Open Bets tab lists your which have yet to be settled along with their details. For Sports and Horses wagers, this tab also appears on the Bet Slip. Click '>' to see all the specifics.
RELATED TOPICS:
Did you find what you were looking for?