Can I chat with other players at the table?
Yes! Please note that the chat is public, so the other players and the Live Dealers at the table can see everything that you write.
To use the chat feature, open the window at the top left...
...and enter your conversation in the box provided.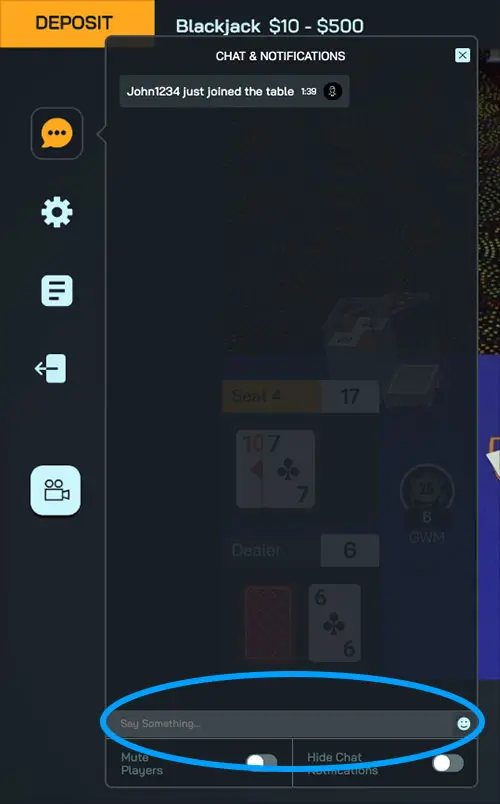 For the enjoyment of your fellow players as well as our Live Dealers, please keep your conversations fun, polite and respectful. Failure to do so may result in your chat privileges being revoked and we certainly don't want to do that.
RELATED TOPICS:
Did you find what you were looking for?