What is back betting?
Back Betting in live dealer, is a way for you to bet on another player's success. You let them make all the decisions, but you experience the same result as they do, whether that be wins, loses or is a push.
Please note that if the person you are betting behind chooses to Split or Double, you must follow.
How does Back Betting work?
Simply look out for the yellow outlines which means that those seats are available for Back Betting. With Back Betting, if you have chosen to enable the auto-rebet feature, your Back Bets will also auto-rebet as long for as there is a player in the seat.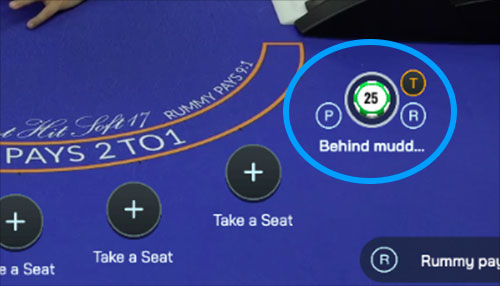 IMPORTANT: The player you are Back Betting on will make all of the decisions, and you are backing their decisions. So watch them play a few hands first, check out their style of play, then Back Bet them if you like what you see.
RELATED TOPICS:
Did you find what you were looking for?