What is a tip bet?
Placing a bet for the dealer is known as a Tip Bet. If you'd like to place a Tip Bet while playing Blackjack simply click the 'T' icon located to the right of the Main Bet.
If your hand loses, the dealer also loses the tip, but the dealer will win double your Tip Bet if your hand wins!
Either way, your dealer will be grateful that you tried!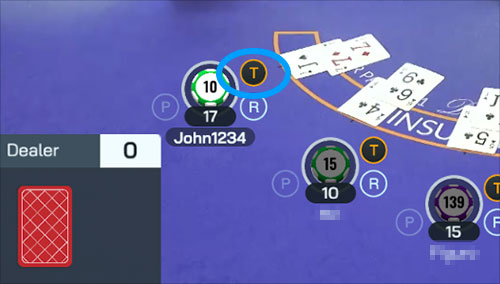 RELATED TOPICS:
Did you find what you were looking for?