Can I chat with the Live Dealer at the table?
Yes! You can chat with the live dealer using our 'Chat & Notification' feature. When you join a game, the Live Dealer will welcome you to the table and greet you by your screen name. During play, you can then chat with the Live Dealer by clicking the chat box...
...where you will find a standard keyboard as well as a range of emojis to choose from.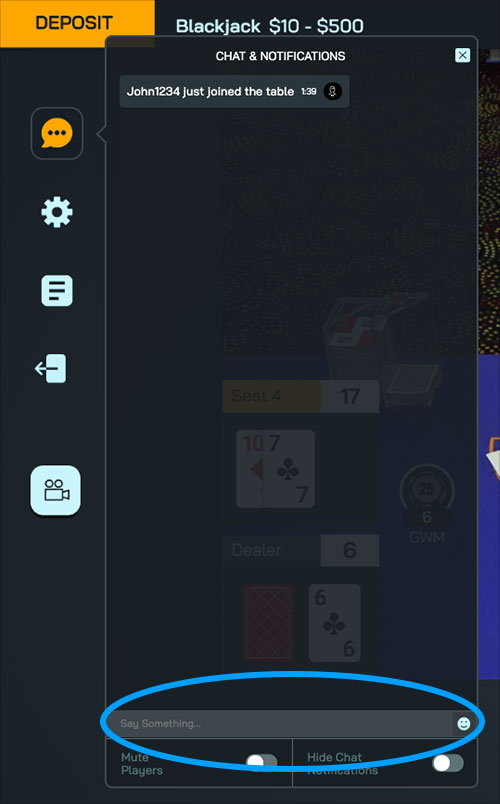 RELATED TOPICS:
Did you find what you were looking for?